Volunteer Portal Tour
The volunteer portal saves the coordinator time; the volunteer can update their own information, they can sign up for available one-time shifts, and cancel their own shifts. Clearing up your coordinator's time for other activities.
The log-in page for the volunteer portal is the same as where you have been logging in.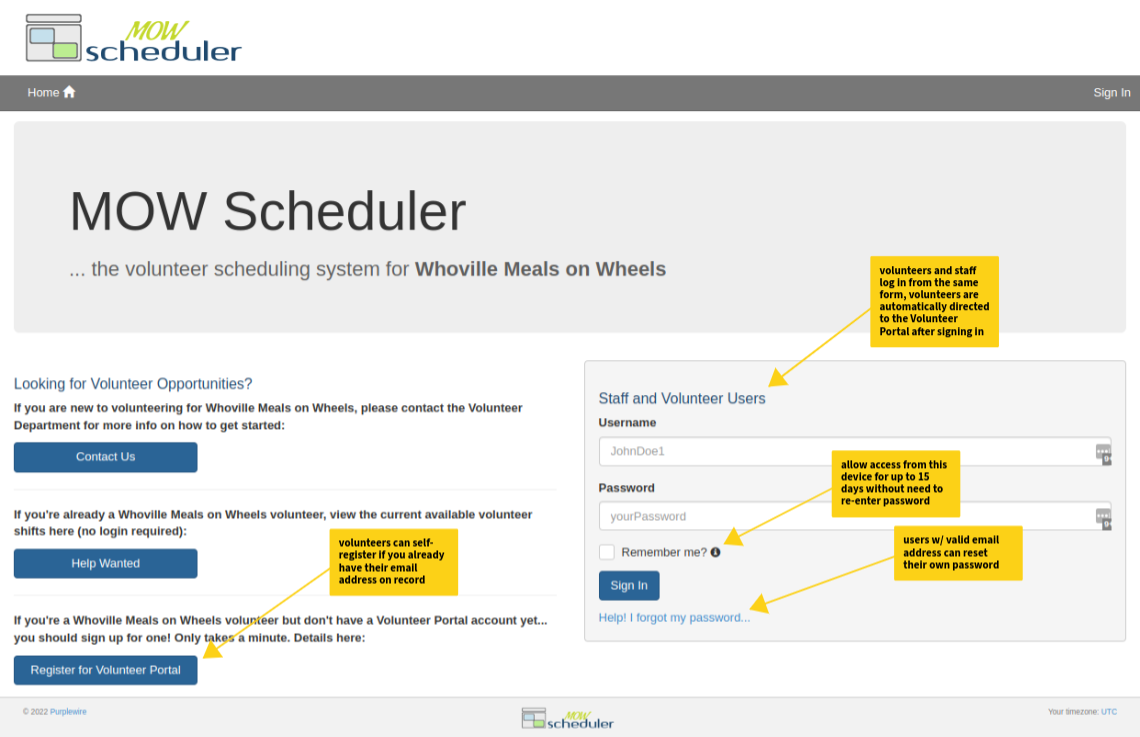 Volunteers will see some of the information about their schedules that you see. Including ongoing and one-time assignments, time off and canceled assignments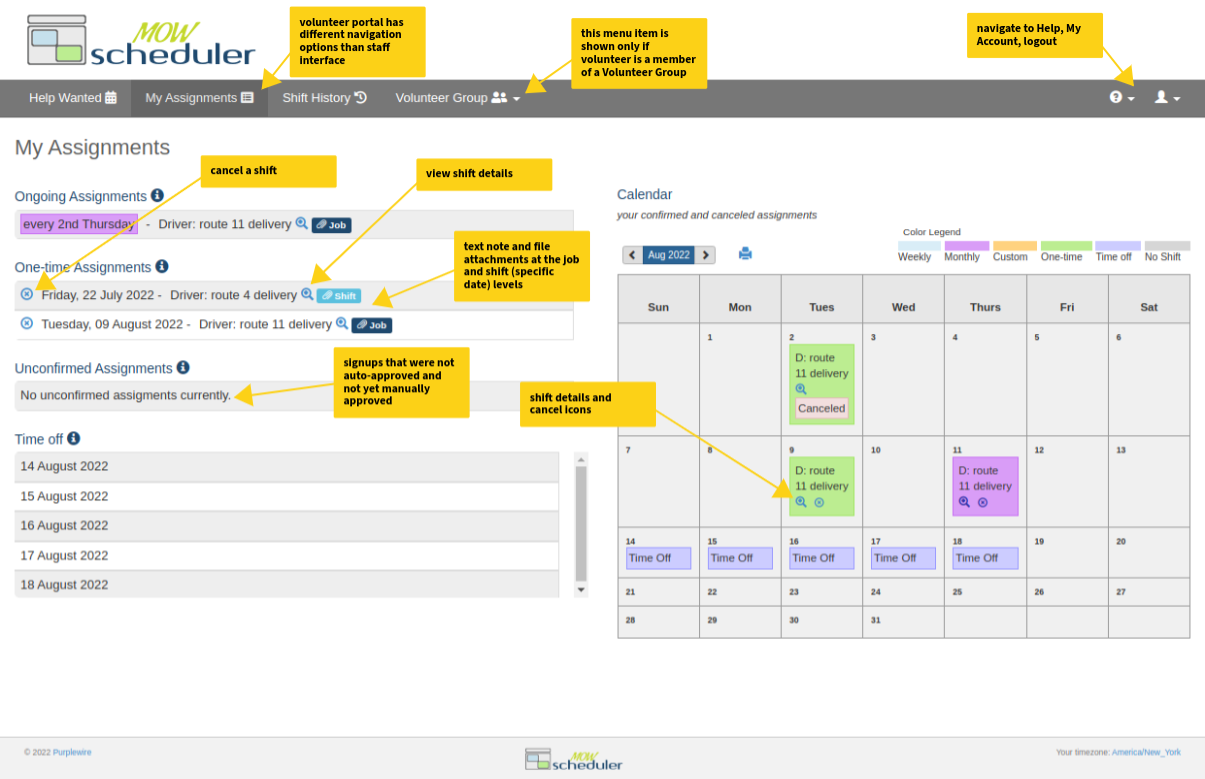 Volunteers can see where help is wanted and offer to help where they can!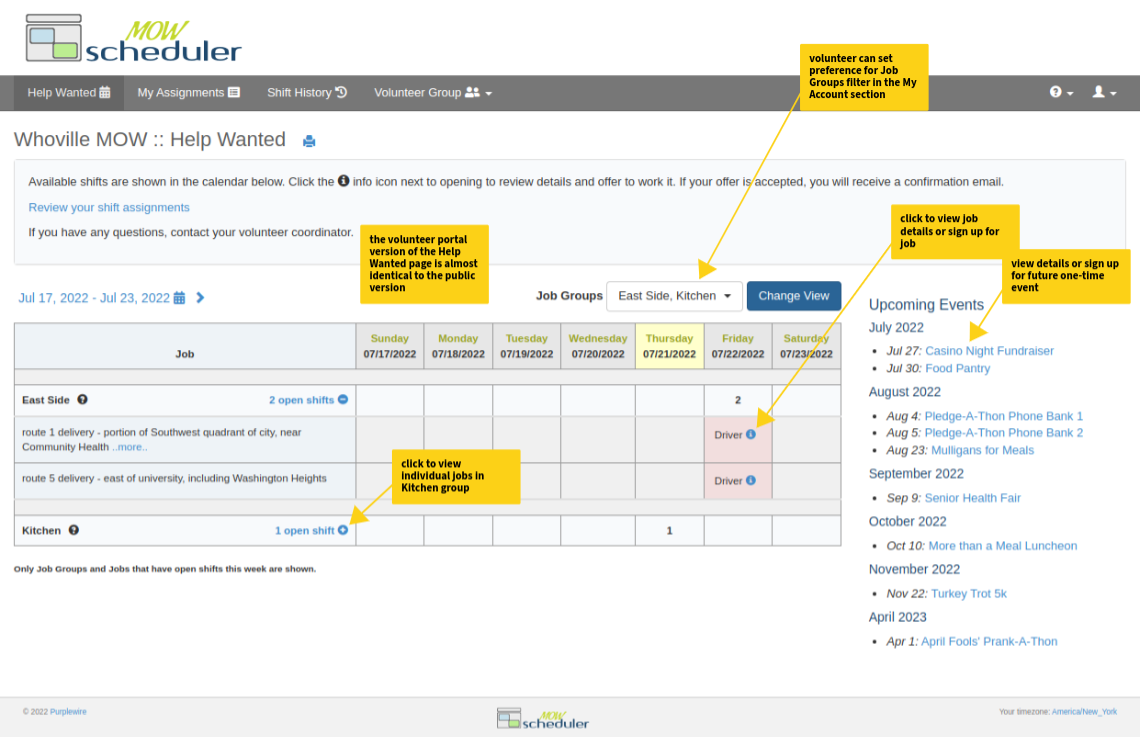 View their contact information and change password!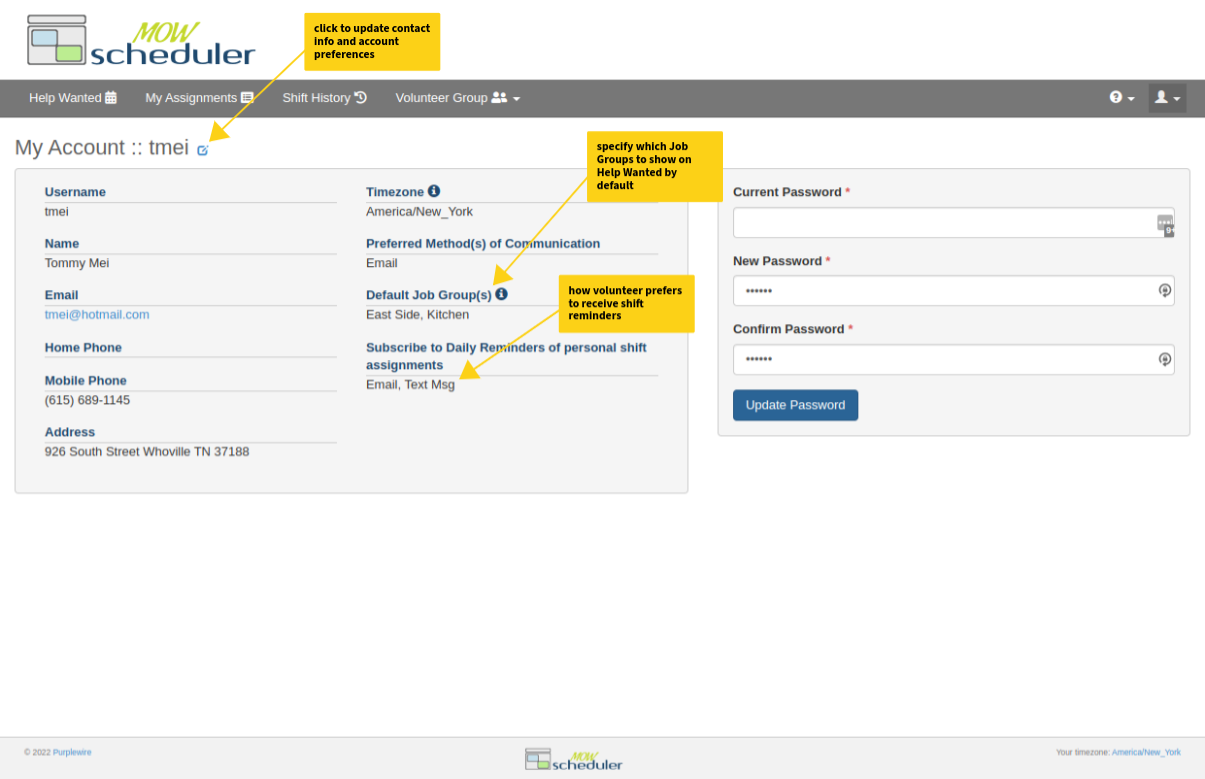 Volunteers can update their information!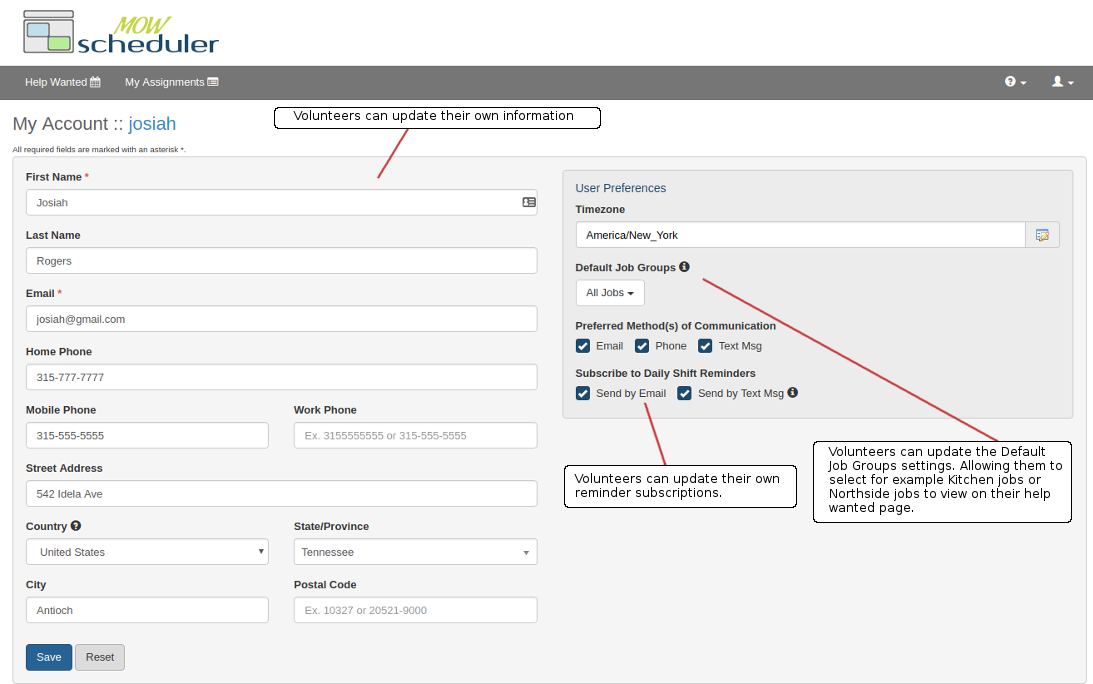 Help content for volunteers!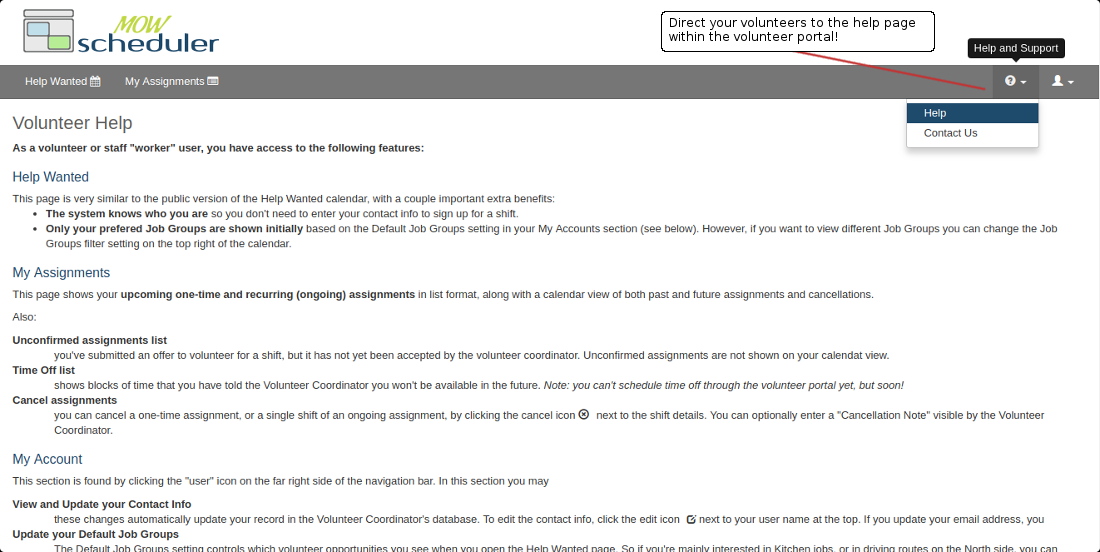 Volunteers can contact their volunteer coordinator!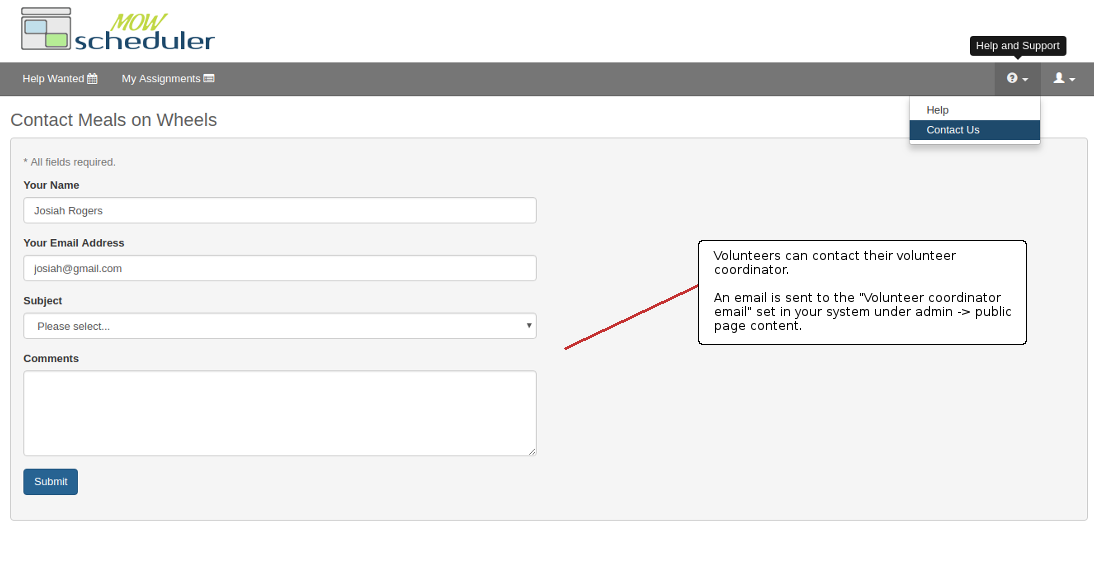 Previous
Next