Volunteer Portal
Features and Benefits
The self-service features for volunteers will free up your coordinator's time.
Self-service registration: volunteers who already have a valid email address in your database will be able to self-register for a volunteer portal account.
Self-service features for volunteers; cancel shifts, sign up for one-time shifts, and update contact information.
"Auto-Approve" feature: the system can (optionally) automatically approve shift sign-ups ("offers") that come from trusted volunteers, without need for Volunteer Coordinator action.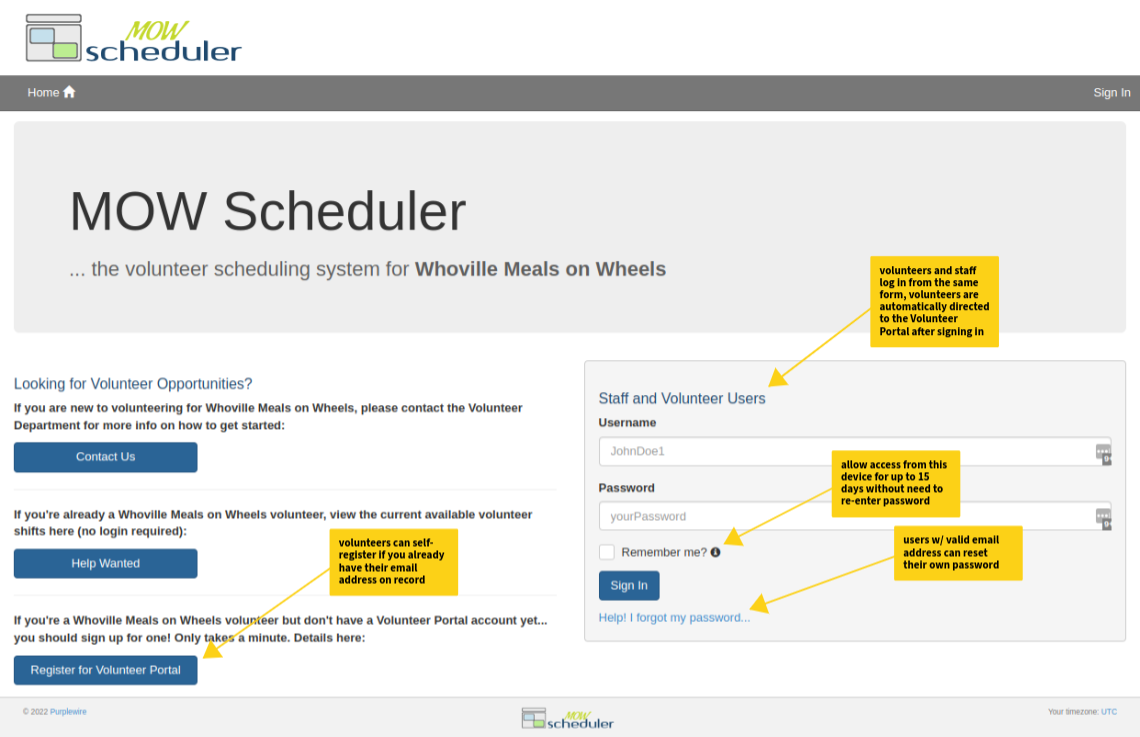 Volunteer Portal Tour
See your volunteer's experience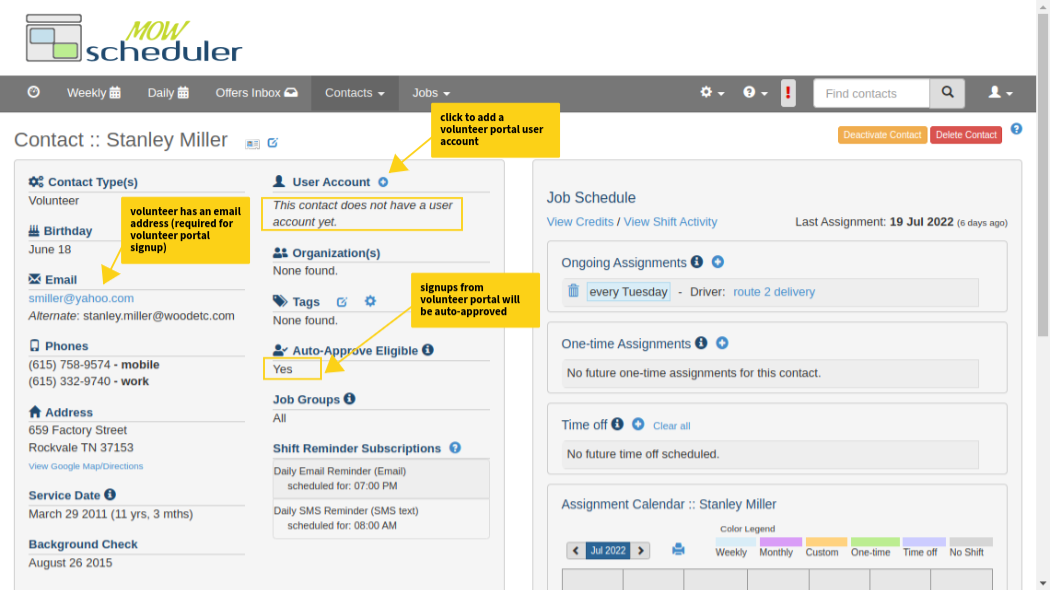 Setting up a volunteer user account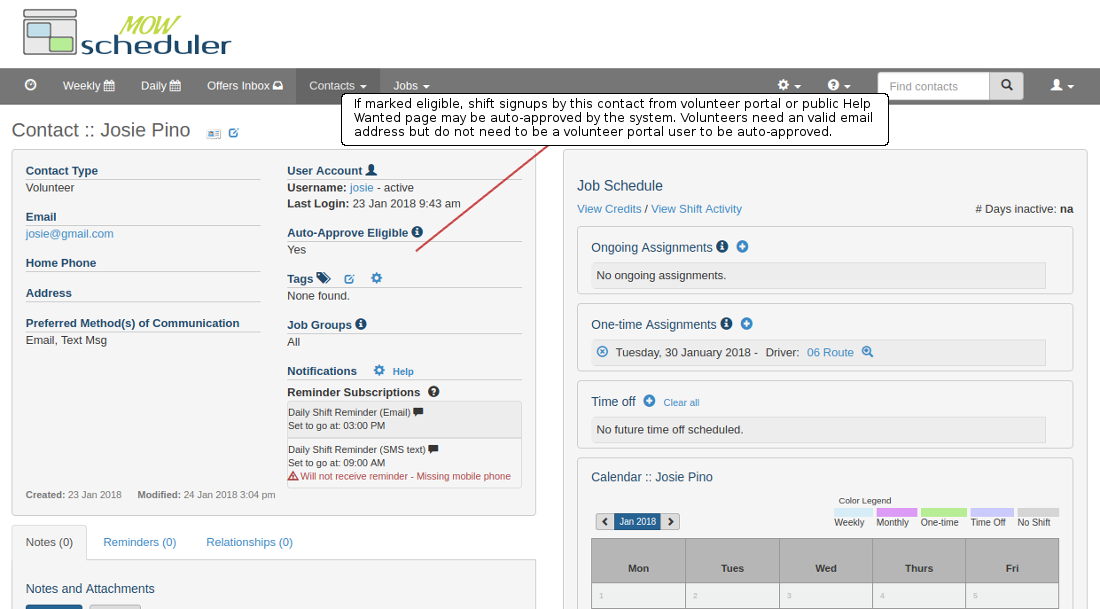 Setting a volunteer to be automatically approved for shift sign-ups ("offers")
We want the volunteer portal!
The volunteer portal is currently in Beta phase. To participate in the Beta