Volunteer Portal
Features and Benefits
The self-service features for volunteers will free up your coordinator's time.
Self-service registration: volunteers who already have a valid email address in your database can self-register for a volunteer portal account.
Self-service features for volunteers: cancel shifts, sign up for one-time shifts, and update contact information.
Volunteers can view their own upcoming commitments, as well as history of their own past shifts performed and canceled
Optional "Volunteer Group" features allow you to delegate shared responsibility for a job to a group of volunteers; Group Leaders have ability to assign and reassign shifts to other group members; Group members can see each others' assignments and contact info.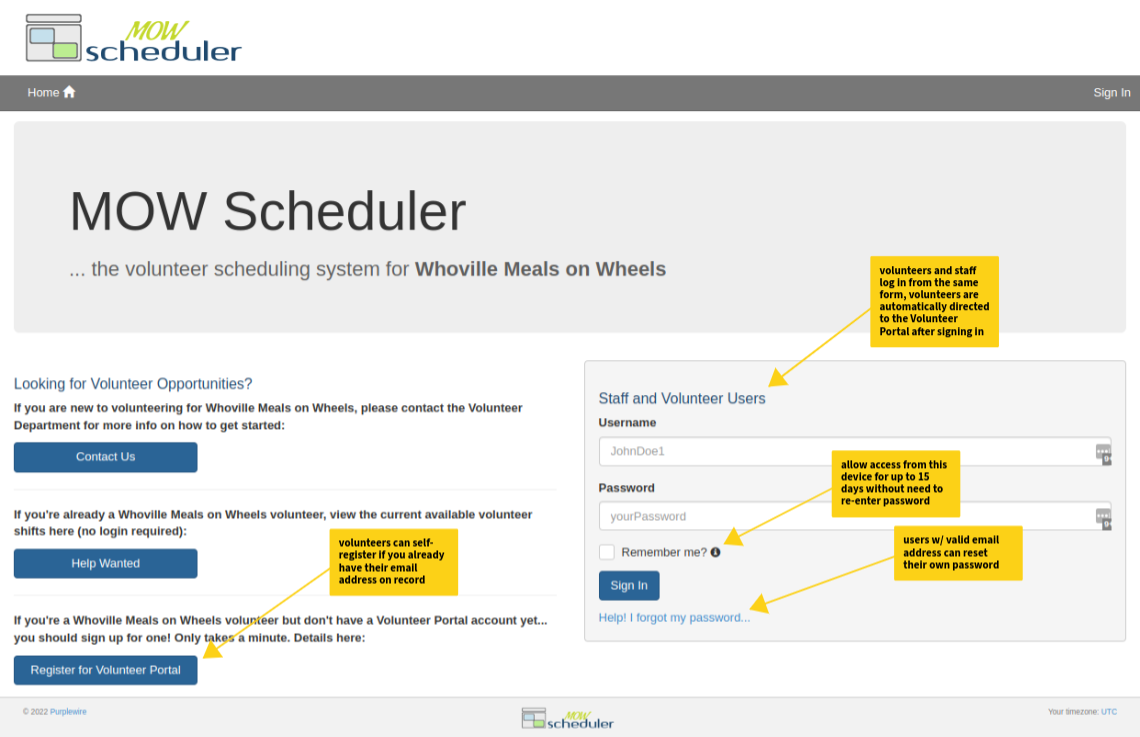 Volunteer Portal Tour
See your volunteer's experience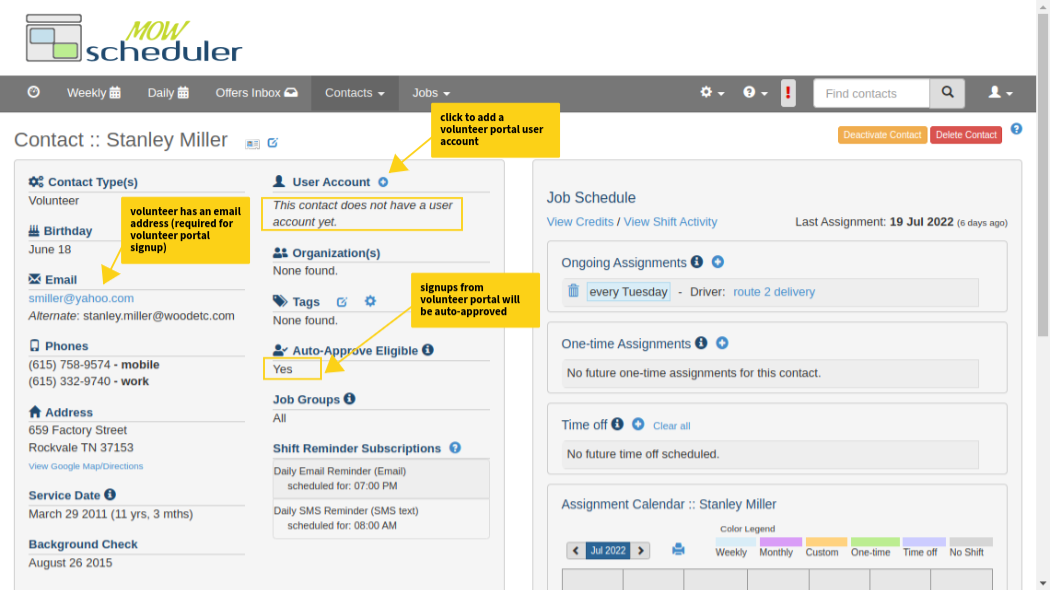 Setting up a volunteer user account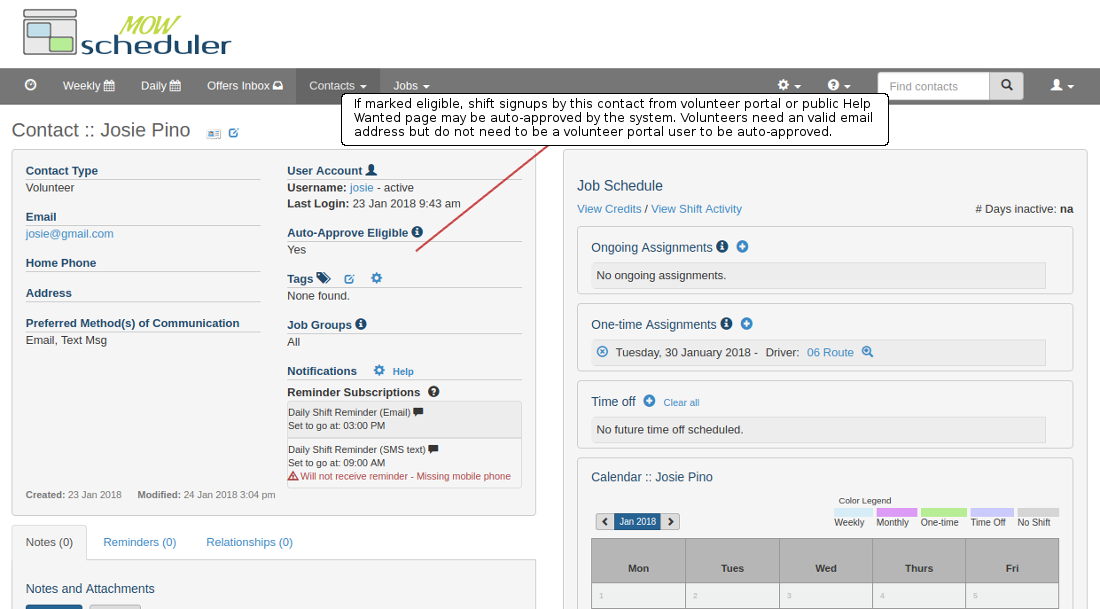 Setting a volunteer to be automatically approved for shift sign-ups ("offers")